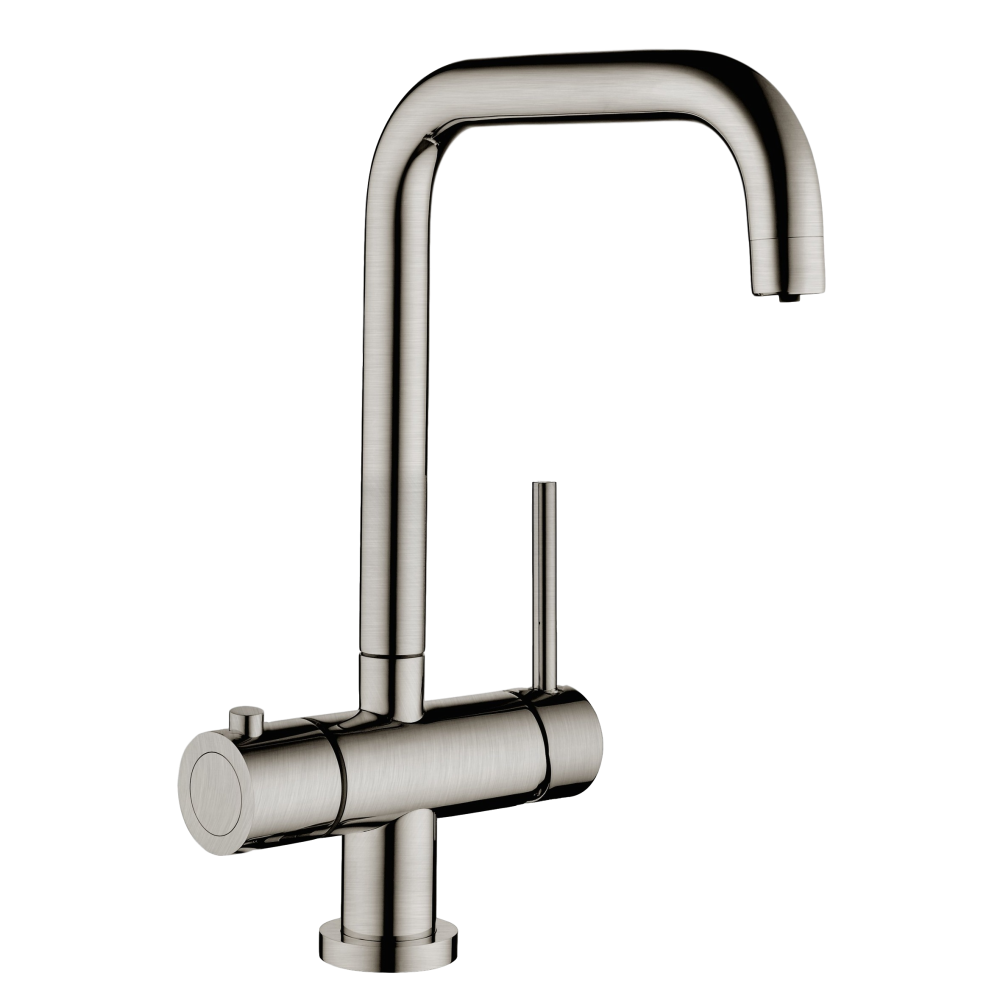 Italian Design. Features a flat J spout neck in an elegant Brushed Nickel finish.
This 3-in-1 tap delivers Domestic Hot, Cold and Steaming Hot Water, all from the same tap. £995+VAT £1074
A Press down Safety button on the steaming hot water dial locks the unit to help prevent accidental usage.
Comes with a limescale inhibiting filter and the new style analogue tank with two temperature settings delivers near boiling water instantly.